Genoa Tour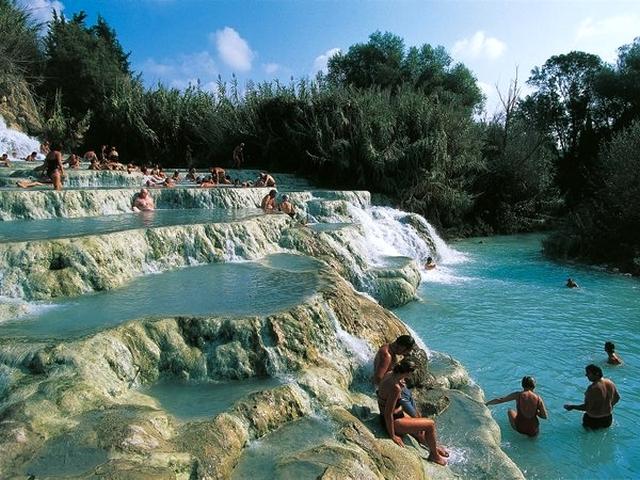 UNDER MAINTENANCE Genoa - top five sights
1) Medieval quarter
Genoa's wonderfully preserved medieval centre offers the imposing Porta Soprana (the city's old stone entry gate), the frescoes of the Church of Sant'Agostino, the Museo dell'Architettura e Scultura Ligure, and the beautiful Church of San Donato.
Perhaps the most famous single attraction, however, is the San Lorenzo Cathedral. With its striking black slate and white marble exterior, this is one of Italy's most eye-catching holy edifices. Though probably founded around the 6th century, the current building mixes 12th century, Gothic and Renaissance elements. Inside, the Tesoro Museum showcases Byzantine relics including an urn reputed to contain the ashes of John the Baptist.
Piazza San Lorenzo
00 39 010 254 1250
www.museosanlorenzo.it
Tues-Sat 9am-11:30am and 3pm-5:30pm
Cathedral: free; Tesoro Museum: €5 (£4)
the Tuscan Archipelago, surrounded by Mediterranean vegetation, a crystal-clear sea and rich seabeds, are peerless.
You can admire sceneries of uncontaminated nature in the Apuane Alps and in several protected areas, like Orbetello lagoon, which houses many species of migrant birds, including pink egrets. However, the most typical sceneries of the region are those that merge the beauty of nature with the millenary work of man. The amazing Gulf of Baratti and the sites of Vetulonia, Vulci and Pitigliano guard necropolis and vestiges of the Etruscan civilization, while Roselle and Cosa evoke memories of the Roman Age. Medieval villages, historical towns, castles and defence systems, rural churches (the so-called "pievi") and beautiful abbeys, like the one of Sant'Antimo, are scattered all over the territory and their profiles stand out in the landscapes of the Crete Senesi, Orcia Valley, Garfagnana, Chianti and the Maremma.
Finally, Tuscany is full of spas: Montecatini,Saturnia, Montepulciano, Monsummano and Bagno Vignoni, which offer relaxing holidays thanks to their thermal waters and well-equipped facilities for all types of treatment. The provinces of the region are: Florence (regional capital), Arezzo, Grosseto, Livorno, Lucca, Massa Carrara, Pisa, Pistoia, Prato and Siena.