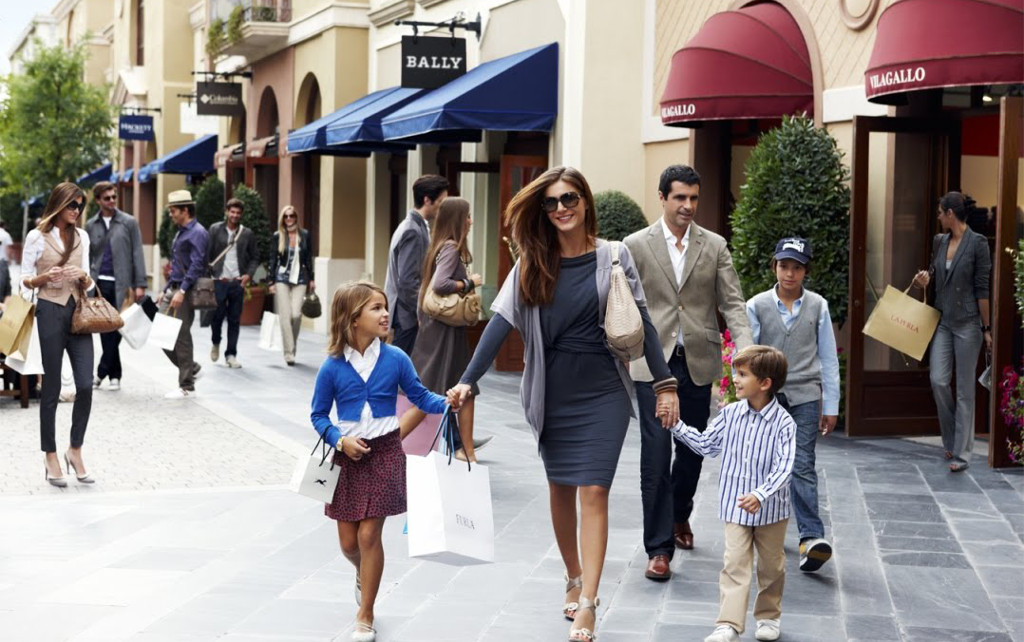 Elite Limousines will guide you among the most important Fashion centers both across Italy and Europe, for an exciting, fun and advantageous shopping.
It's an experience worth telling your friends, by showing off modern designer clothes bought at discounted prices while returning from your holiday in Milan, Rome or Paris; places where not only fashion but also art, culture, landscapes and cuisine will offer you unforgettable moments.
We have included in our itinerary, major shopping outlets to meet all your needs; we carry out only private shopping day tours to the Outlets that's why for your day tour we can pick you up at your Hotel.
Our Outlets shopping tour rates are per vehicle, regardless the number of passengers transported. It depends on the chosen model and where you are located in.
Shopping in Outlet is the new dimension of consumption; a new trend in the way of shopping, allowing those who love to be surrounded by the prestigious products of Made in Italy, to purchase in a single-brand outlet, choosing among most desired clothing from the world's famous brands. It is the trend of the new millennium!
In each Outlet you will find the best Italian and International brands available for you at incredible prices including Giorgio Armani, Gucci, Fendi, Loro Piana, Salvatore Ferragamo, Valentino, Yves Saint Laurent and more.
Near each Outlet we also selected other shopping opportunity at dedicated brand Outlet.
Tell us what you are after and we will tailor your tour or if you know exactly where you want to go, let us take you there in our luxury vehicles.
Notes: lunch, eventual wine tastings or any other entrance fees are not included and should be paid directly even in case we take care of advance reservation.
All our Outlets shopping day tours are subject to availability, we advice that bookings should be made at least 1 week in advance. Naturally we will endeavor to satisfy also last minute requests.
Child car seats and booster seats are available for Outlets shopping day tours and are free of charge. Please request your seats specifying the age of the child.
If you have a requirement or would like further information please email Questo indirizzo email è protetto dagli spambots. È necessario abilitare JavaScript per vederlo.