Monza 2016 Grand Prix of Italy is a must attend event, the third permanent circuit combining speed with skill. The greatest drivers competed at Monza Formula1 since the '50s on the famous banked oval; along its straights and fast corners the recent F1 speed reaches 370 km/h.
Mercedes top driver, Lewis Hamilton recently said : I love Monza, it's a fascinating track on which everyone wants to win. Every once in a while I contact Ferrari, but only because I love their street cars. I'm really confortable in Mercedes and I don't want to go anywhere else. I love Senna, who managed to become a star without ever driving a Ferrari.
Mr. Ecclestone, when asked by Gazzetta dello Sport about what the future of Monza on the calendar, said: "I don't think we'll do another contract, as the old one has been disastrous for us from a commercial point of view."
So is this a goodbye to Monza after 2016?
Monza organizers are prepared to pay 15 million euros ($17 million) per year to keep the race through 2020 — far off the 25 million euros ($28 million) that organizers in Austria and Belgium pay for their races, according to the Gazzetta dello Sport.
Recommended schedule for the week-end suggests a morning departure from your Milan hotel to Monza circuit with Elite Limousines expert drivers and your brand new Mercedes E class Business, S class Luxury or Minivan V class; return to Milan at the end of the afternoon with the same driver who remained at your disposal.
Formula One enthusiasts can fully enjoy their stay following these tips:
1. What to do?
Milan can offer all kind of restaurants, clubs, museums, lifestyle events you can ask for. Visit the Duomo cathedral, have a drink in the Navigli district, take a tour to San Siro football stadium, home field for AC Milan and Inter FC, visit Pinacoteca di Brera art gallery and La Scala Opera House, have a look at the Castello Sforzesco magnificence
2. Where to stay?
There's a number of 5tstar luxury hotel in Milan, from the traditional ones, Principe di Savoia, Park Hyatt & Four Season to the fashion ones, Armani,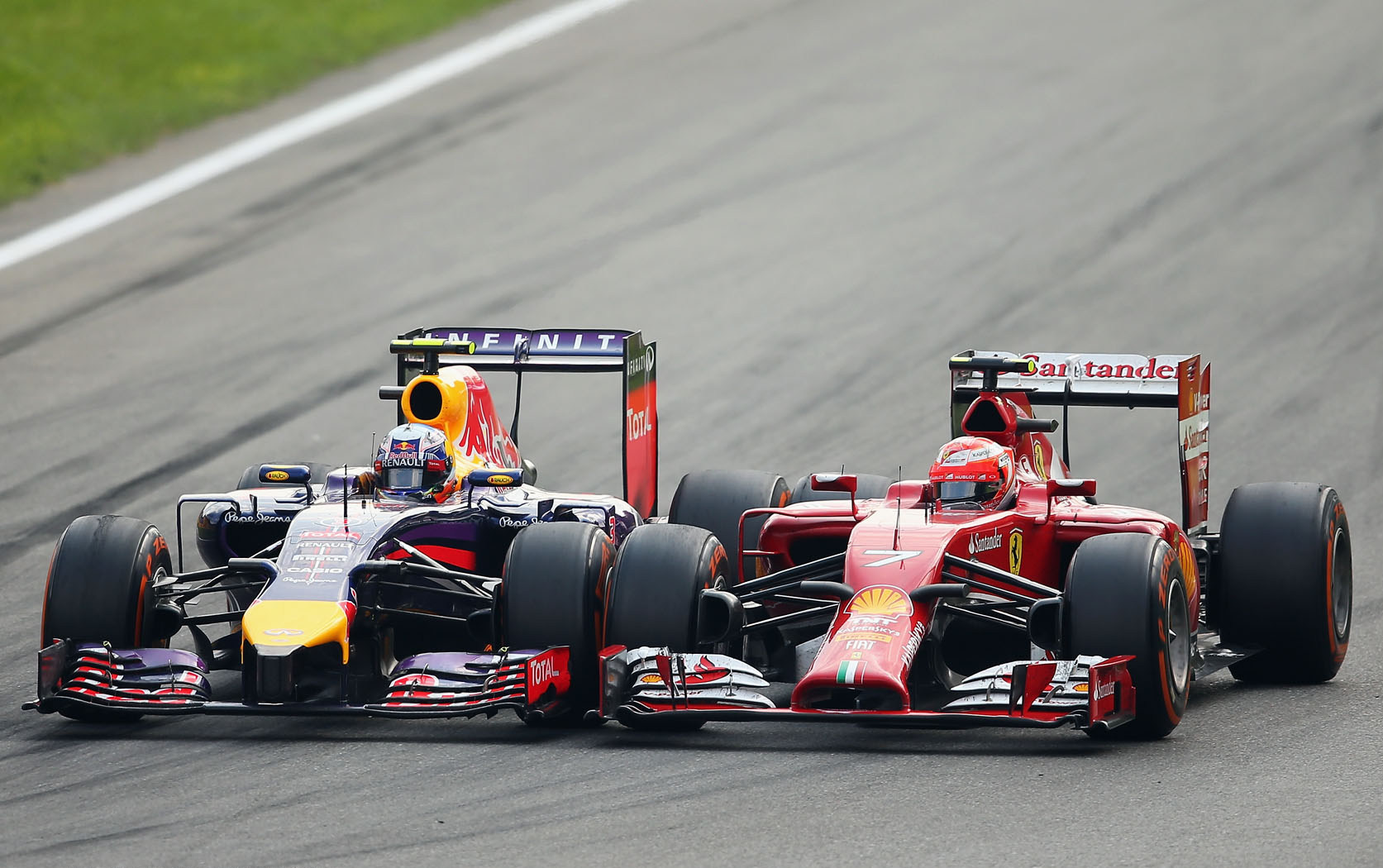 Bulgari, waiting for the new opening of the Mandarin Oriental Milan.
But if you don't want to leave the magic atmosphere of the GranPrix event you can try and book a room at Hotel de la Ville in Monza, exactly where the Ferrari staff is expected to stay
3. Where to go?
Lake Como is the place to be if you are in Monza; a magnificent area featuring beautiful landscapes, luxurious villas and exquisite culinary delights.
Celebrities as George Clooney has a place there, and many Formula One VIPs stay there for the Italian Grand Prix week end, catching a helicopter to and from the track every day.
Enthusiasts only: a couple of hours south along the highway towards Modena, you can visit Ferrari Factory & the Ferrari Museum at Maranello. And also Lamborghini Factory, Maserati museum and Imola circuit, former home of San Marino Gran Prix.
4. How to book your private car service?
Call now our Reservation Staff to arrange your private luxury car service to experience your bespoke F1 week end.
Contact us: email Questo indirizzo email è protetto dagli spambots. È necessario abilitare JavaScript per vederlo. or call our Office +39 (0)347 64 28 915